A work with a clock motif, derivation work of "Border series" which melt boundary between digital and analog.
A visual of middle part in arcs mounted concentrically is gradually animating.
Vivid three arcs are visual accent and also information represent "hour, minuit, second".
In media arts massive installation stands out, I explored possibility of video as painting displayed in living space.
デジタルとアナログの境界を溶かす「Borderシリーズ」の派生で、時計をモチーフにした作品。
同心円状に描かれたグラフィックの中で、中心部分のみがゆっくりアニメーションしている。
ビビッドな3本の円弧はビジュアルのアクセントであると共に「時、分、秒」を表す情報でもある。
大規模なインスタレーションが目立つメディアアートの中で、日常の生活空間に飾られる絵画としての映像の可能性を模索した。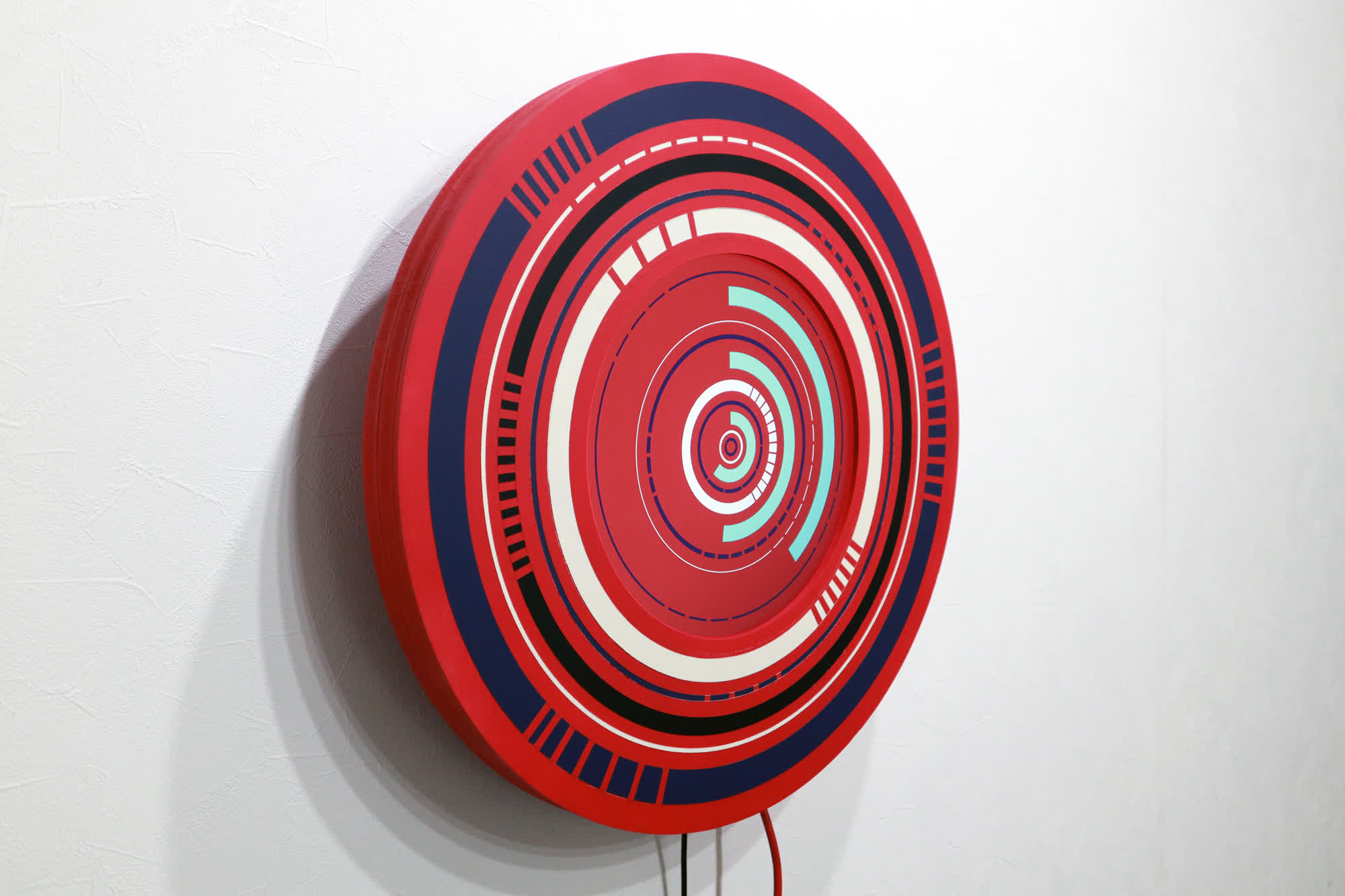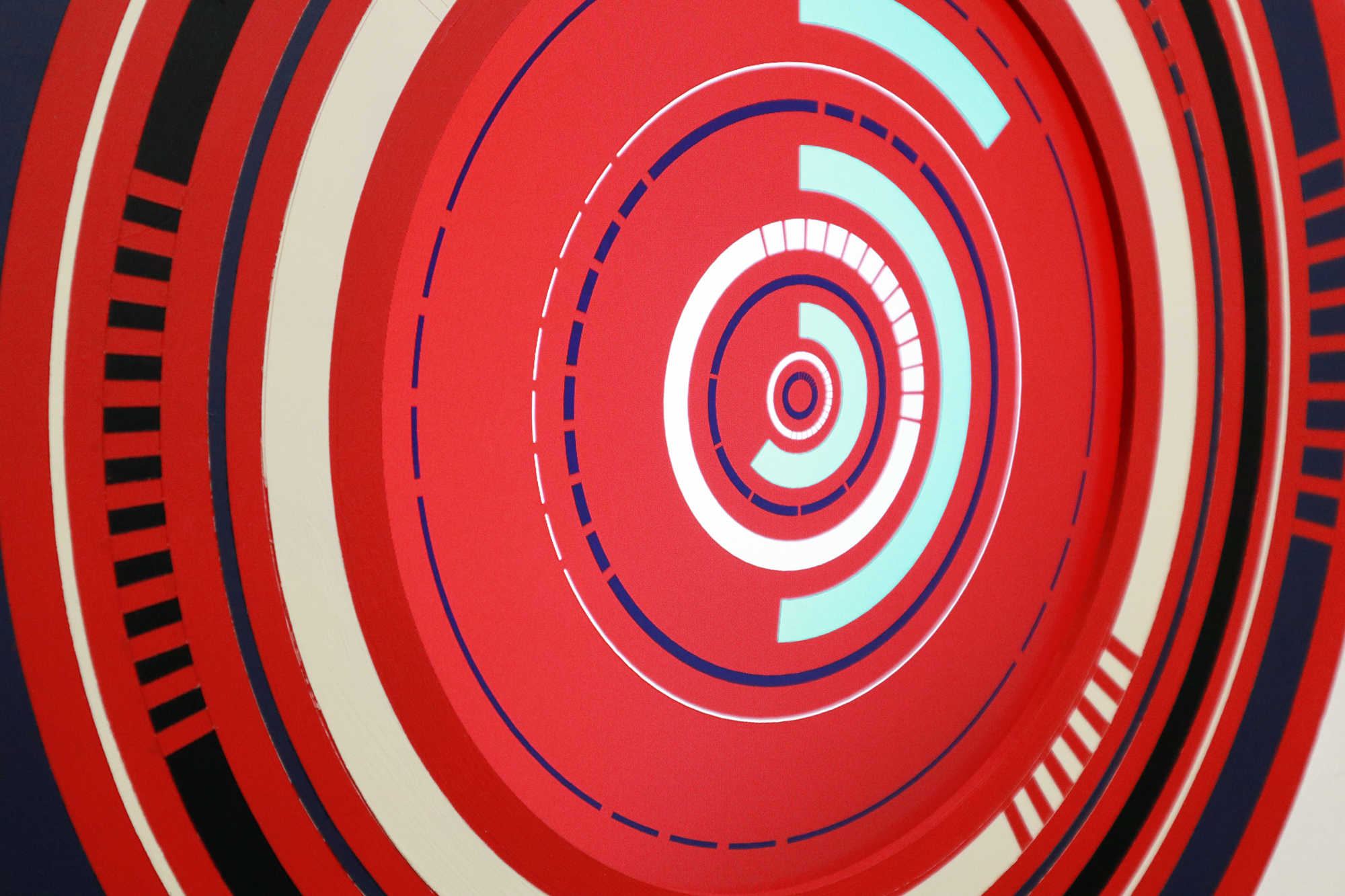 Material: display, wood frame, microcomputer